Now that travel is slowly returning, there are many things you should consider before hopping on the next airplane. Traveling during or after a pandemic is something new and we should all put our health, safety and wellbeing first. Until your country's borders are finally opened again and you receive green light to go, a bit of travel dreaming and planning never hurt nobody!
To help you prepare for your next trip, I've listed the destinations that reward you in many different ways if you travel there (or travel domestically in such said country).
Bulgaria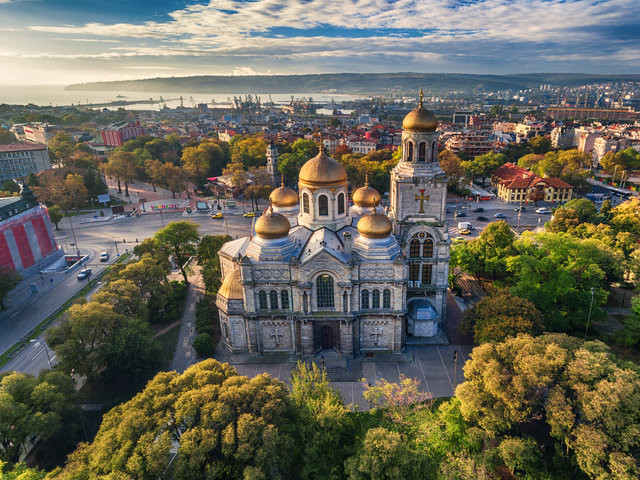 Bulgaria decided to help lower your travel budget and make lots of touristic hubs free of charge.
Also beaches & its utilities will be free of charge, meaning: you can go to a beach, get your sun bed, umbrella, or table completely for free.
Doing so, they hope to attract more tourists, even if hit quite severely by the economical crisis during this pandemic.
Cancun
Cancun's Hotel Association launched the Come to Cancun 2 x 1 campaign, offering for every two nights booked, two nights completely for free.
As Cancun hopes to invite more international tourists back again to their piece of paradise, it has started to welcome tourists in the beginning of June.
With a slow start, they are hoping to revive the local tourism with this seducing campaign.
Cyprus
This travel reward is one you wouldn't be hoping to get a hold on, and here's why: Cyprus covers all your holiday costs – wait for it – when you test positive for covid-19.
The Mediterranean island will cover "lodging, food, drink and medication for novel coronavirus patients and their families", as Officials have communicated.
So unless you're contaminated with the virus, you'll get your trip paid back. Otherwise, everything is at your own costs.
Japan
Surely you've heard about the discounts and vouchers Japan will give to its tourists, as this news was widely popular and people were already planning their trip to Japan because of it.
However, the Japanese Tourism Agency clarified this only applies to domestic travel. So if you're reading this and you're living in Japan, it's your lucky day! Receive up to $184 a day in the form of subsidies and vouchers.
Las Vegas
We should thank one man and one man only for this reward: the owner of the Golden Gate & D Las Vegas. He gives you the opportunity to win one of the 1000 flights to Vegas from more than 20 cities in the U.S.
So again, this type of travel is domestically, but hey, why complain? It's safer, you support your country and you can discover the country you live in!
Sicily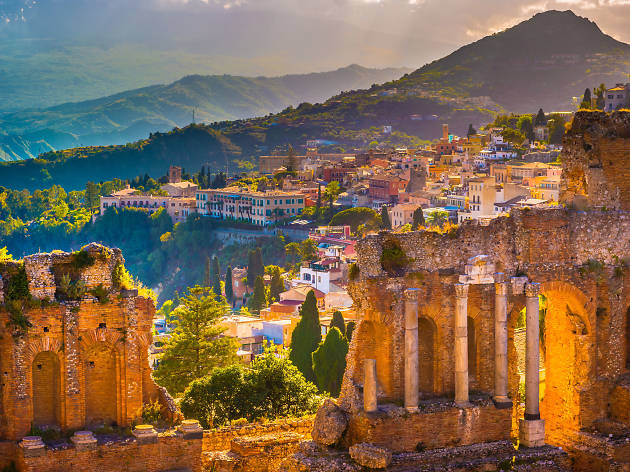 Say hello to a beautiful and low-cost trip! If you've been dreaming of going to Italy, this might be your chance, because Sicily is giving away a lot of discounts.

Thanks to a fund of no less than €50 million, Sicily offers one out of every three hotel nights for free. On top of that, it promises to pay for almost half of your costs by introducing flight discounts, hotel discounts, and other promotional vouchers and cards for tourists to use – this time, international tourists are also welcome.
Switzerland
Switzerland also hops on the domestically travel train, as they promise a voucher of $200 for every citizen to give them a little push and go out to explore their beautiful home country.
Again, this initiative is also part of a coronavirus tourism recovery program, this time worth $1,17 billion! Seems like domestic travel is the real trend of 2020, and maybe even 2021.
United Kingdom
Lastly, the UK is the last passenger to get on the domestic travel train, as it also created an initiative to get more citizens into traveling safely, at low costs and within their borders, allowing them to discover their home country so much better.
Although it hasn't been made very clear yet what the initiative will be exactly, as know so far it will be through the form of incentives and subsidies.
This post may be regularly updated with new information, as news is always changing and updating. Stay tuned if you want to be updated, and feel free to sign up for my newsletter to get the news as first!
Are you thinking about traveling again? If yes, where to? I would love to hear your opinion and travel dreams!
Sources: https://www.delicious.com.au/travel/travel-news/article/countries-pay-tourists-visit-after-coronavirus-pandemic-sicily-mexico-cyprus-las-vegas-japan/7qccl7nu / https://www.weforum.org/agenda/2020/06/coronavirus-tourism-government-subsidies-sicily-japan/ https://www.thesun.co.uk/travel/11710508/free-holiday-coronavirus-pay-italy-mexico/